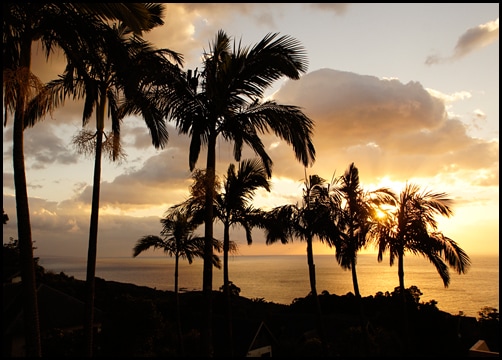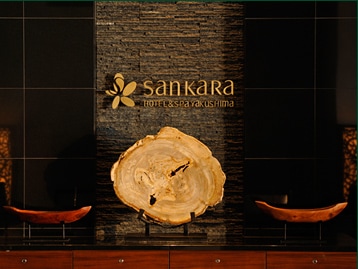 sankara hotel & spa Yakushima is an auberge-style resort hotel that offers genuine hospitality and promotes a management policy of positive engagement with Yakushima, a World Heritage island. The hotel sits upon elevated ground on the southeastern side of Yakushima, set against the mountains looking out to the sea.
We have built 29 accommodations for our guests, mostly villas, on a land site approximately 30,000 m2 (7.4 acres) in size. Our restaurants, the "face" of the auberge, are run by the noted French chef, Chiharu Takei. Chef Takei selects produce, marine products, and other ingredients himself grown here and on the Kyushu mainland. Our spa is also the first salon in Japan of the Thailand-based Asia Herb Association. The treatment methods at the high-quality salon are based on traditional Thai medicine and use organic herbs grown at the company's own farms.
sankara hotel & spa Yakushima is sequestered away in a spacious corner of the island where natural change is counted in millennia. Superb natural food, the atmosphere, and our butler service await your arrival.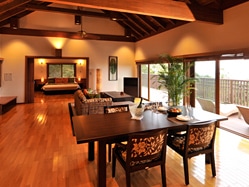 ROOMS

Total number of guest rooms: 29. Includes 24 villas (each 53 m2), one villa suite (104 m2), and four suites in the main building of two types (71 m2 and 126 m2). Special attention is paid to the linens and amenities, and each room is furnished with originally-produced items that are both environmentally friendly and gentle on the body.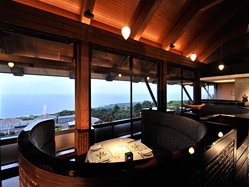 Restaurants

Genuine, full-course French cuisine can be enjoyed at okas, and French-based delicacies served on a large plate can be enjoyed casually at ayana. All of the food is created based on the concept of local production for local consumption by Chef Chiharu Takei, who trained at three-star restaurants in France.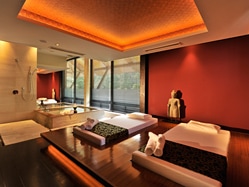 SPA

The first esthetic salon in Japan run by the Asia Herb Association, which serves 200,000 customers annually in Thailand. The organic herbs used in treatments are cultivated on the company's own farms. Delicate, fine quality care offers guests a blissful time in an elegant space.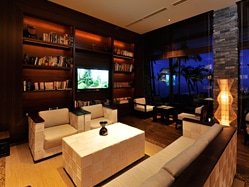 Library Lounge

From tomes on art and natural science to literature and history, the library lounge contains approximately 600 books. It is open around the clock, and provides a private space for staying guests only.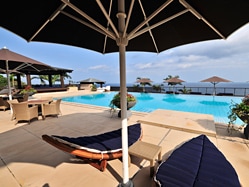 Pool

Time spent at the pool looking out over the sea from elevated ground is high luxury. The poolside has 40 places to sit or recline, and drinks and light food are served.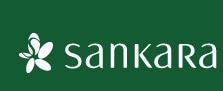 This mysterious-sounding word comes from the Sanskrit language and means "bounty from heaven." The hotel concept is based on 5Ss: safety, sense, scene, surprise, and serving. The name indicates respect for nature on Yakushima, a World Heritage site.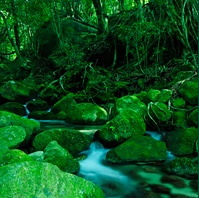 We created the "For Yakushima" sankara resort hospitality declaration in preparation for opening the hotel. The declaration embodies our deep feeling of responsibility toward Yakushima.
* We will engage in ecological activities suitable for Yakushima, the World Natural Heritage Island, put on events together with local citizens, and promote these worldwide.
* We will participate in local volunteer activities of the Yakushima-cho area.
* We will aim for sustainability in hotel management as exemplified by the ancient yakusugi (Japanese cedar).
* We have set up the "sankara Fund" to protect nature on Yakushima, to which we will donate a percentage of our annual sales.