Welcome to sankara hotel & spa Yakushima.
Consulting with a butler about your stay in Yakushima will be your first step at sankara hotel. Whatever your interests may be, give into the relaxing flow of the island—walking in the ancient rainforest, looking for a delectable meal unique to the island or just enjoying a luxury vacation.
Leave your burdens behind, let purifying Yakushima cleanse your soul.



Feel the four seasons of Yakushima. Discover unique ways to spend time in Yakushima according to the season.



The hill overlooking the sea where sankara hotel & spa Yakushima is located is an area where subtropical forests and the subalpine climates intersect.
This is a perfect location to enjoy the rich fragrance aroma of greenery and a sumptuous, refreshing breeze. It has a retreat atmosphere and a sophisticated and chic interior design, perfect for an adult getaway.
The hotel has its own brand of linens and amenities that are gentle on both your body and the environment.
Five types of guestrooms are available from 126 m2 suites to 53 m2 villas.
Whatever your choice may be, a comfortable stay is promised for guests with a sense of refinement.



Auberge, the style in which sankara hotel & spa Yakushima is categorized, is a restaurant facility where guests can stay. We offer delectable foods, beverages and elegant atmosphere that you can fully enjoy only at our hotel. We have two restaurants: the casual restaurant ayana, and the luxury French restaurant okas.
Depending on your accommodation plan, you can experience wonderful meals.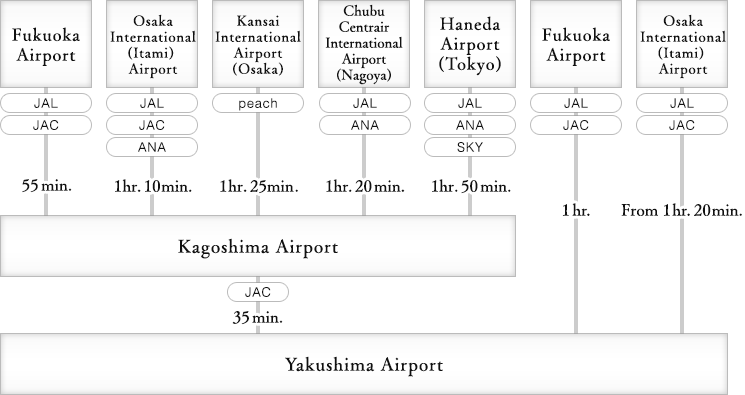 Direct flights and connecting flights through Kagoshima are available from Osaka Itami Airport and Fukuoka Airport. From other airports,there are connecting flights from Kagoshima. It takes approximately 35 minutes from Kagoshima Airport to Yakushima Airport. Complimentary car service from Yakushima Airport to the hotel (Approximately 40 minutes) is available depending on your flight schedule.


A free shuttle bus Complimetary car service is available to Anbo Port based on your arrival (Approximately 25 minutes). Note: For guests who arrive at Miyanoura Port, we provide a free shuttle bus service complimentary car service to Yakushima Airport to meet other parties. Please consult staff when making a reservation. (Approximately 50 minutes one way from Miyanoura Port to the hotel. Taxi fare: approximately 8,000 yen)